I found my way to Melanie through my osteopath. I had been having treatment for a stiff neck (as I have done many times over the years) and as has sometimes happened over the years his treatment was a little too "severe" and I ended up feeling more sore and "clunky" than I had before I went. I mentioned to him that I thought I needed to have a break from osteopathy for a while and thought that I'd try Bowen as I'd had some success with it in the past and he suggested I visit Melanie rather than visit my normal chap in Exeter. What an excellent recommendation that turned out to be! The combination of her amazing, intuitive Energy Healing and Bowen work really well together, and the whole experience was very calming and soothing (just what I needed at the time J) and far more supportive than just the clinical Bowen that I had experienced before. It has also proved to be hugely effective. I only had three treatments over about 6 weeks and as well as fixing my sore neck and clunky joints she helped with my night sweats and other perimenopause symptoms. But most importantly she gently helped me to come to terms with some huge anger issues that I was clinging on to, encouraged me to start meditating and to try to "surrender" to life as it is and give my body a chance to start healing. I followed all her advice and I'm very pleased to report that I'm feeling so much better, pretty impressive considering I only went to see her about my sore neck lol. Great job, lovely lady, will not hesitate to visit her again whenever I need some TLC.
Ness Hentschel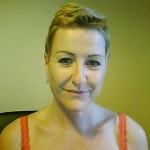 Dear Melanie
I am writing to thank you for the work you are doing with me . As you know I have been diagnosed with fibromyalgia for many years my symptoms include extreme exhaustion, chronic-body wide pain, and swelling of my hands feet and legs, IBS, chronic headaches, cognitive memory Impairment especially under stress. Sensitivity to bright lights, some foods and medications, difficulty achieving restful sleep. Life felt like an up-hill struggle. I do not respond well to medications to relieve these symptoms.
However since I commenced receiving regular Bowen and Energy work treatments with you I find great relief from all of my symptoms, and can enjoy a more fulfilling life style. I look forward to our sessions and sharing ideas and thoughts with you.
I know that Bowen treatments can help many conditions and would recommend that people talk to you for advice and information.
Best wishes Ann Cole
I could fully place my trust in Melanie and just let go into her healing hands. I've tried different therapies but this is one of the most effective. Melanie creates an environment where you feel like you're wrapped in a cocoon of love and care, and this greatly aids the healing process.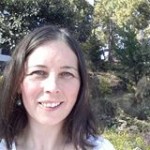 SG – Translator
Melanie gave me my first Bowen Treatment and i was amazed by its affects – i could literally feel how my body unwinded again, responding to each of the moves and touches with an "inner movement and realignment". After the first session it revealed an original injury (ancle twist) , which i didnt heal out at the time of happening ( 6 weeks before )  and my body had been compensated it with various other symptoms ( backpain and headache ). So in the following sessions we could finally work on the original cause which Melanie supported through her extensive knowledge also with additional advices.
Apart from the obvious physical benefit, i found Bowen to be an amazing tool to lead you into a process of bringing stored emotional and energetic blockages to the surface, which give you the possibility to heal and transform them and yourself. It is hard to find the right words for it, but if you use the treatments for deeper listening within, it can help to grow into a more profound and loving connection with ones body and self.
Melanie is heartful and warm, she treats very professional and with a lot of care and supports you in a unique and beautiful way to activate your own potential and resources.
I would wholeheartedly recommend her to anyone i appreciate and care for.
MD – Yoga Teacher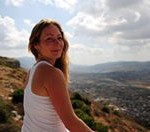 Receiving the Bowen technique from you Melanie was a delight!  Your calm nature immediately made me feel I was in safe hands. Working in such a relaxed quite way caused me to ' let go ', which probably allowed the technique to be even more powerful.
My fractured ankle released a lot of the stiff tension I was carrying and went on to heal. I'm thrilled to have returned to my Yoga classes.  After a session with you Melanie, I also had a wonderful general sense of wellbeing.  I am so grateful our paths crossed, thank you.
DG- Therapist
Having been involved in a car accident 9 years ago & suffered severe whiplash I regularly have episodes where my right shoulder becomes incredibly tight which then travels into my back & generally makes me & everybody around me very unhappy! I have previously had regular massage to manage the pain and having recently moved into the area was keen to find a way of keeping the discomfort at bay.
A friend recommended Melanie & Bowen Technique to me. I had not heard of it before but was very happy to give it a go. I hit it off with Melanie straight away as I discussed my history & we talked about how Bowen would help my situation. My first session was a revelation! Melanie's knowledge of how the body operates is fascinating & everything starts to make sense! I felt incredibly relaxed, my body reacted well to the treatment & for the first time in months I felt the tension in my shoulder area had disappeared.
As advised I had 4 weekly treatments.
Before each session I was happy to report back to Melanie that my body was reacting well to Bowen and that other complaints that I had were also being dealt with such as lower back pain when walking and tension headaches. My body generally feels more balanced and I have more energy which when you have 3 children is a real luxury!
I now have Bowen every 4 weeks as I believe that maintaining all that good work is important..it has been a invaluable and with each session I learn something new about my body.
Jen – Business Manager
My main reason for a treatment was to see if my energy levels could be improved. My practitioner was Melanie and she was very easy to talk to and I felt comfortable with her.
 For someone going for the first time I guess it could seem that nothing much happens as the moves are light to the touch but it is the gentle light moves  that gets the results. After my first treatment with Melanie my energy levels really improved and I went back and had several more treatments and continue you to have monthly treatments. I have been throughout the winter with no problems health wise and no coughs and colds like some. I am a firm believer in Bowen have no idea how it works but can say with 100% confidence it works for me and my family all have had Bowen at some point. The latest is that my dog and my daughters horse has also recently had Bowen as well it is amazing so try it.
S L – NHS administrator
My name is Sunyata and I am 39 years old. I received a treatment from Melanie after I twisted my ankle and could hardly walk.  It was about one week after it happened. The treatment was very gentle and in the same day I felt a very significant improvement: I could walk better and what I noticed was that I felt more confident to step on the leg. It wasn't that I thought about it or anything like that; it was my body/leg that felt confidence as strange as it may sound. Later on Melanie explained that it is exactly because the body was sort of rearranged. The next day there was more improvement and suddenly I noticed that I walk without planning my steps for the first time.
During the treatment I felt very relaxed and that I can completely trust Melanie – she was so gentle and explained what she was doing. Her caring and loving touch and her whole attitude was so deep and supportive. At one point when she instructed me something like to let go into her holding my leg I felt embraced in such a way that I could let go of my control (which is one of my biggest issues) and felt my heart opening and tears came to my eyes. I want to emphasize that I feel that it is not only the technique that works but the way Melanie is delivering it.
It was a very meaningful experience beyond the immediate healing needed for my ankle.
Thank you dear Melanie and I highly recommend having this treatment
With Love and Gratitude
Sunyata –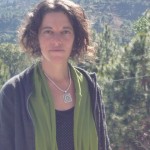 A childhood illness left me with chest problems and now in my sixties I have a constant battle with lung infections. I find regular Bowen treatment helps to ease tension in the chest muscles and lymphatic drainage helps to remove residue from the antibiotics and other medication. When I met Melanie a few years ago I immediately felt she understood my condition and her caring and conscientious approach has been rewarding.
R A of East Devon
Melanie has a unique gift: she is very easy to open up to and to feel at ease with. Her sincere and calm demeanor allowed me to let go of any barriers during our meeting so I could open up and receive this therapy. I felt clearly that she genuinely cared about my well-being and tailored our session to fit my individual needs. Her touch was warming and caring like a mother's and I immediately felt safe, restful and at peace. Our session touched me on more levels than one and inspired me so much that I decided to take Bowen classes myself. Thank you, Melanie, for sharing this beautiful therapy with the world and even more for the way you do.  –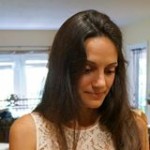 Allyson Joffrion, USA
My experience of a bowen treatment with Melanie was feeling how deeply the subtle energies she works with penetrate into the body to gently and effectively shift the blocks to the health issue.  I was left feeling lighter and clearer, like my own body intelligence was awakened so that even after the treatment was ended, my body knew how to continue moving energy through the area that was previously blocked.  What I liked about the treatment is that it seems to work with the body's own innate ability to heal itself and restore itself to balance.  I would guess that successive bowen treatments would be able to shift and move deeply engrained chonic health problems.  
Iona Cameron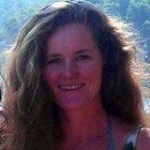 TAROT COACHING:
I was so interested in the Tarot reading today—I have been so excited and looking forward to it and you did not disappoint! It reinforced a lot of where I've been, where I'm at and was optimistic for the future—with life bumps in the road.
You were really clear with the explanations and what you understood to be there. I could tell you put a lot of thought into the cards before we met, and I appreciated your care and open-mindedness as you laid them out. And also your curiosity to look further without jumping to conclusions. I feel these traits will stand you in good stead as you continue this practice.
Your approach, as more of a coach, is well-suited, I think, as it's more pragmatic, less esoteric with the interaction with the client. I can imagine it helps you too, as you see things when you lay out the cards, and they develop a deeper/clearer meaning when mixed with the client's input.
Thank you for the time and energy you put into my reading today, and I look forward to listening to the recording as I look at the cards. It's great you sent both of those to me—modern technology expands an old ritual. Brilliant really.
Lowrey Mumford